Last Sunday we hosted our first ever "Spirit of Japan" invitational event at Grange Circuit and it was quite a blast, despite the 110º weather out in the hot California desert. The event was on an invite-only basis, and vibe was nothing short of great.
We ran open track format the entire day to help the event resemble a Japanese event a bit more, with 3 or 4 car tandems occurring randomly with cars who all found themselves on the straightaway at the same time.
It was a great day for Chuck and Gary to do some shakedowns with their cars on a smaller more technical track that really tests your skills with varying techniques for all of the different corners the track offers. As the day progressed though, Gary eventually wound up with a blown Garret GT2876 which would end his day, sadly.
Chuck had a bit better luck, however, and was able to drive the entire day.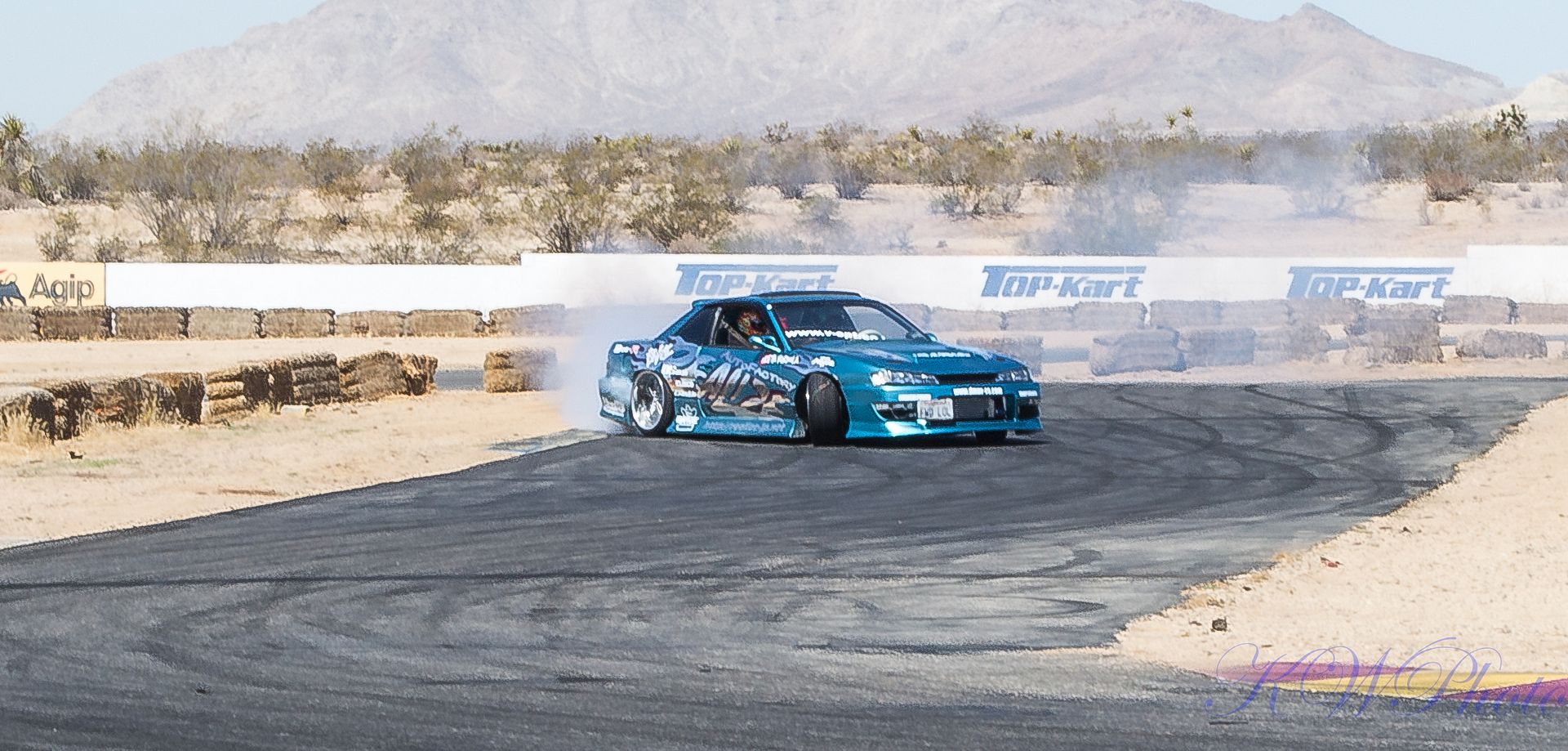 The event ended up being a bit of a "who can do the coolest looking entry" which I think can easily be handed to ex-D1GP driver Quoc Ly, however by the end of the day, Chuck was putting down some pretty cool looking ones as well.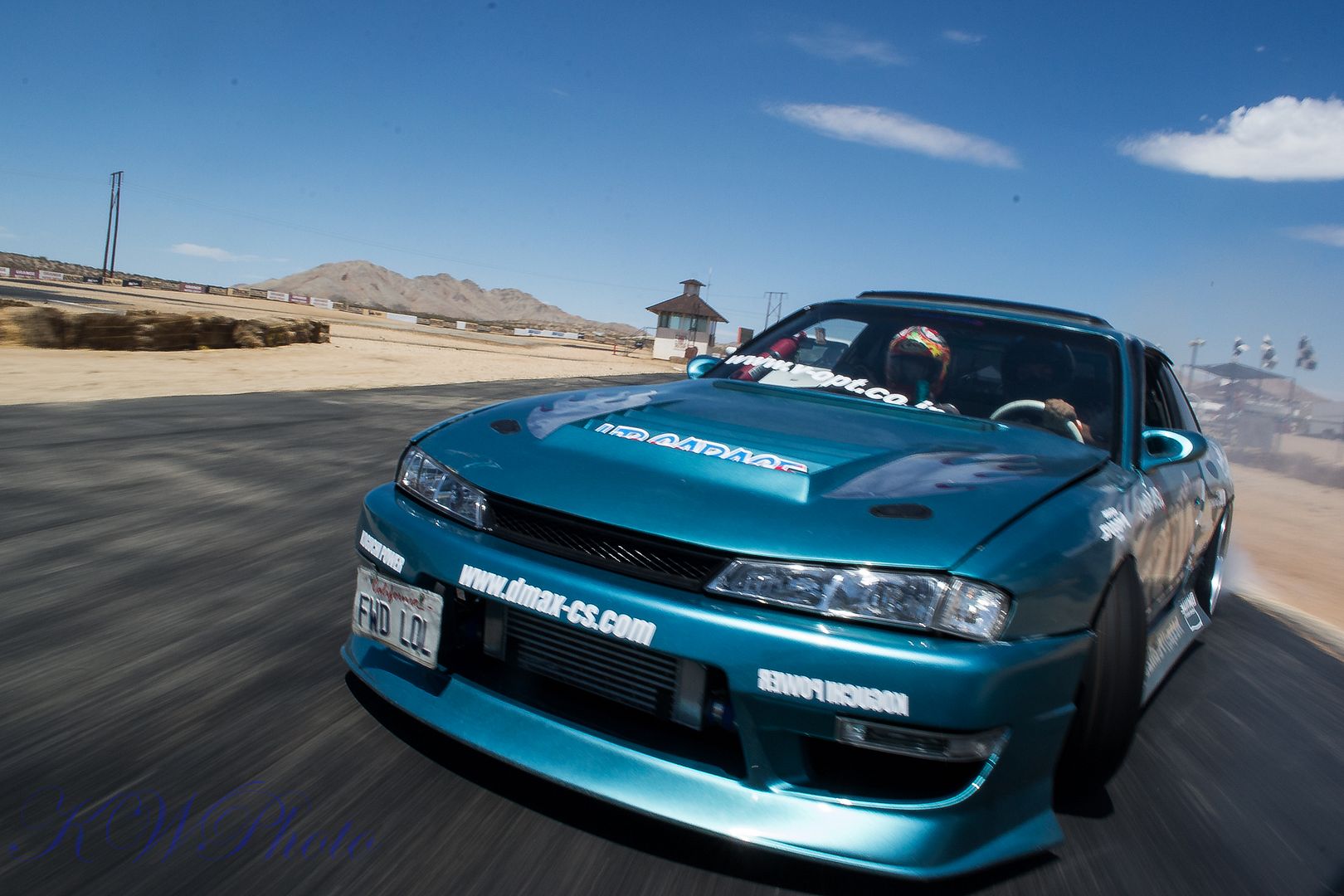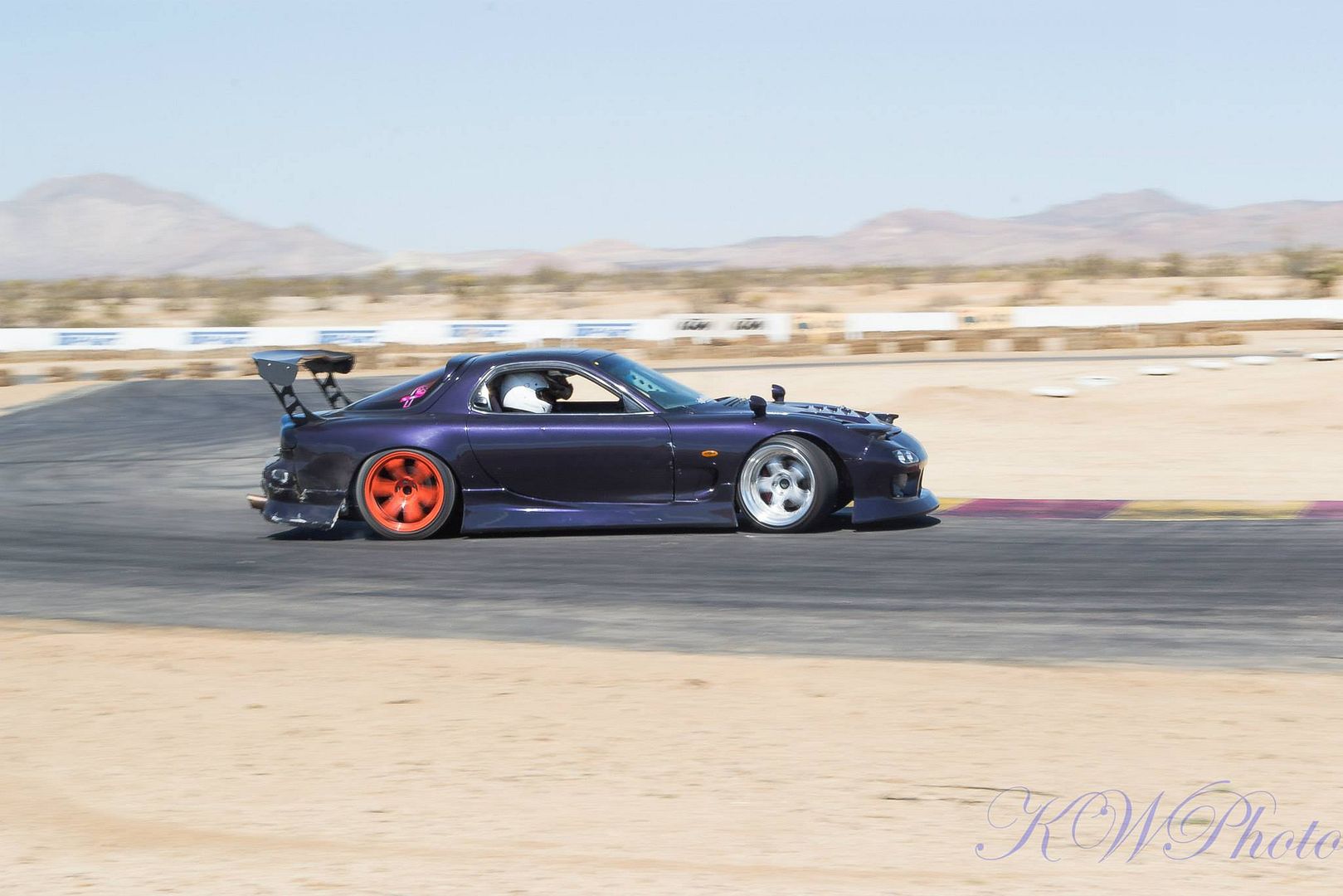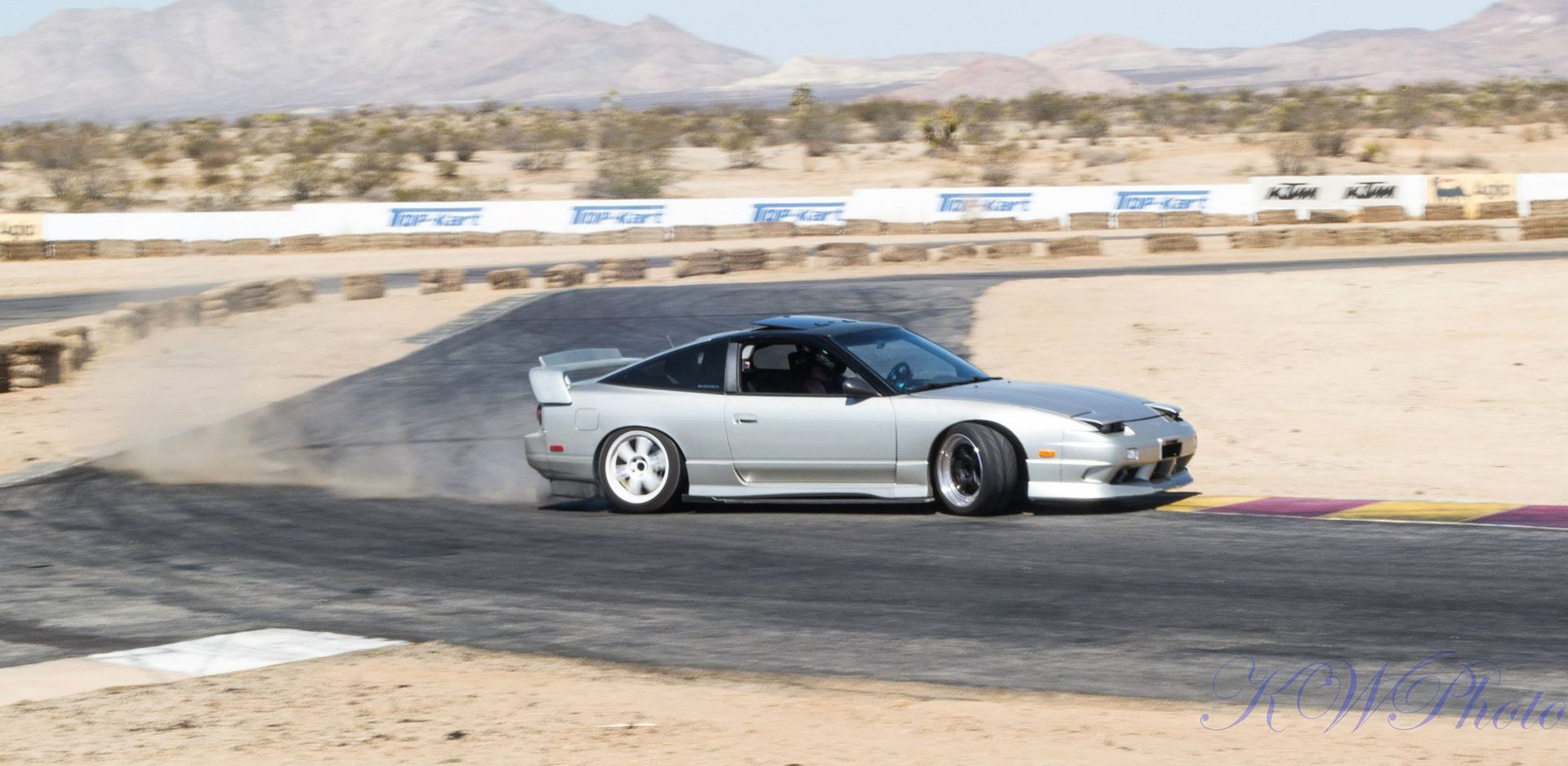 We are really thrilled at the positive response we've gotten from everyone on the event concept. The most common question is of course when we plan to host the next one, and I can only tell you this: be prepared to submit your applications in a few months.
All photos courtesy of KWPhoto